With the stunning introduction of real-world AI like ChatGPT and Microsoft's new AI-enhanced Bing, the feeling that we're not in Kansas anymore is pervasive.
One of the most important domains of existence that will be forever changed by the birth of this new world is education. The next ten years aren't going to look anything like the last ten. That calculus impacts everything.
But, for educators of our children, the math is far more dramatic because grade school teachers are preparing people to live in a world that is still decades away and hard to conceive of at all.
That's why the upcoming inaugural Global Early Education Summit (GEES), taking place April 14-15, 2023, in Panama City, Panama, could prove to be so interesting.
One presenter that many attendees will be anticipating is Dr. Maureen Dunne, a star in education, neurodiversity, and the future of work. In addition to her work helping the LEGO Foundation launch a $20 million accelerator fund, she serves in several senior educational leadership roles where she has helped institutions navigate a rapidly changing world over recent years.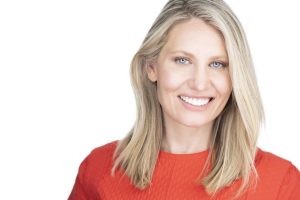 The Summit theme is "Preparing Children for an Unknown Future." Anyone interested can click HERE for more details and to register for the Summit.
The GEES is the very first global education summit based in Latin America to bring together the world's top minds to discuss how leaders must adapt to a rapidly changing world to best prepare children, teachers, students, professionals, leaders, and policymakers for an uncertain future.
GEES aims to provide an atmosphere for provoking thoughtful discourse and a global conversation as the world prepares for a future marked by rapid economic, technological, and social change. The Summit will also serve as an incubator for professional training, networking, and other opportunities.
According to public information, Dr. Dunne will speak about educational leadership in navigating an uncertain and evolving context. A key focus will be on the important role neurodivergent children and non-linear problem solvers may play in our collective future.
Her talk will be translated into all languages for a truly global audience.
"We live in a world increasingly defined by accelerating change," remarked Dunne. "This has enormous implications for how we approach education. The corner is getting closer, sharper, and more difficult to see around. How we handle cognitive diversity and universal design in early education stands to become one of our most pressing questions in shaping the world we live in decades from now."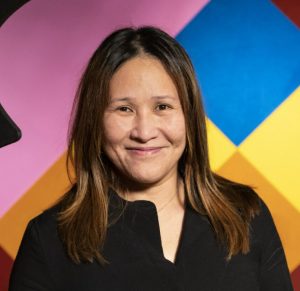 Other renowned educators who will appear as key speakers at the Summit include Dr. Flossie Chua, Principal Investigator of Project Zero, Harvard University; Professor Nissim Ben-Arie at the Hebrew University of Jerusalem; and Dr. Americo Amorim, a New York University scholar, among other leading scholars and professionals.
.
For consideration of being featured on WallstreetPR, contact: Editor@Wallstreetpr.com
Please make sure to read and completely understand our disclaimer at https://www.wallstreetpr.com/disclaimer. FOR EDUCATIONAL AND INFORMATION PURPOSES ONLY; NOT INVESTMENT ADVICE. Any content posted on our website is for educational and informational purposes only and should NOT be construed as a securities-related offer or solicitation, or be relied upon as personalized investment advice. WallStreetPR strongly recommends you consult a licensed or registered professional before making any investment decision. Neither WallStreetPR.com nor any of its owners or employees is registered as a securities broker-dealer, broker, investment advisor (IA), or IA representative with the U.S. Securities and Exchange Commission, any state securities regulatory authority, or any self-regulatory organization. WallStreetPR often gets compensated for advertisement services that are disclosed on our disclaimer located at WallStreetPR.com/Disclaimer.