Health and Medical Innovator AllStar Brands Inc. (OTC:ALST)is stepping in to provide needed COVID-19solutionsand support. With its medical and nutrition background, AllStar could become a superstar rising out of the next stage of the global pandemic. 
AllStar Health Brands Inc. (OTC Pink: ALST), based in Miami, is creating waves by introducing rapid test devices and solutions supporting the current global health pandemic. Since its inception in 2017, AllStar's mission has continuously been improving people's quality of life through select, unique, patented products and medical devices. Now that's becoming more than just a credo; it is a lifesaving measure… and in the process, AllStar is creating huge opportunity. 
This specialty Health Care Products company is driven by offering select nutritional supplements, over-the-counter remedies, medical devices, and medicines all across the Americas and Europe, with the goal to bring additional products to the market and provide new, innovative options for better health and well-being. 
AllStar's product lines are 100% safe and effective and guaranteed to do precisely what they promise. Their vision is to be a dedicated force that helps communities find solutions to the pandemic health crisis with personal protection equipment and diagnostic testing solutions mobilized across two continents. 
Products Capturing Underserved and Undervalued Markets 
Historically, AllStar focused on highlighting undervalued, underappreciated, and underexposed opportunities in the personal health sector and is continuing to work on exciting women's health innovations, skincare, and other breakthroughs: 
Women's healthcare is a growing sector, and AllStar's developments in the female healthcare space are inspiring, particularly for personal health and pregnancy. Their brand-new paradigm in the formula for intimate cleanse and lubrication will be a game-changer. Some of these products are considered natural and unique in OTC for vaginalinfections.

They are currently developing wholly unique supplements for pregnant women to protect mothers against tooth cavities. Their full range of vitamins may decrease theassociated nausea and vomiting so common during the first trimester.

The AllStar team strongly feels that sunblock's future is not chemical but mineral-based,making it safe for the ocean and reef environment.

 

There is also tremendous interest around AllStar's entry into a first-phase Distribution agreement with Indeed Laboratories.IndeedLaboratories has been around since 2010 and offers an effective, award-winning, and science-backed skincare line for sensitive skin, age spots, moisture loss, and wrinkles. Their internationally recognized products include award-winning nanoblur™–the first blurring product to apply revolutionary science that instantly smooths the appearance of fine lines and wrinkles.

 
These efforts will begin in Mexico, where AllStar has established a strategy for an initial launch to 1,500 specialists, followed by an online presence. The Mexican market is substantial – and growing at a rate where considerable impact is possible, and there are no regulatory hurdles to slow down the process. 
Throughout the pandemic, shortages have increased the need everywhere for N95protective masks and other PPE such as gowns, goggles, and the like. The market for

 
these items is still exceedingly strong. AllStar believes in being lean and has an extensive network of outside consultants who expect to begin producing PPE in Florida in an FDA-approved facility with full GMP very shortly. 
The Global Pandemic Has Paved the Way for AllStar Health Brands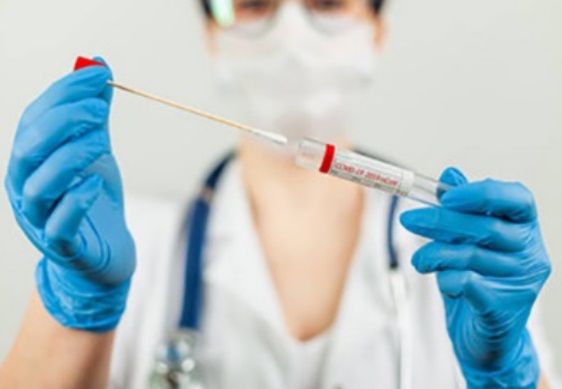 With a strong focus on health and the strength of a network spanning many years, AllStar can quickly partner with smaller companies to find exceptional products. Their Canadian manufacturer's point of care, rapid coronavirus / Covid-19 test, is just such a product. It is unique because it does not involve extended wait times for results. Sales of these of these antibody tests, which, seven days after exposure, are 99% accurate, have already begun. This form of testing, apart from the rapid results, offers other advantages: 
Healthcare workers performing the test don't need HAZMAT suits seeing as closecontact is minimal, and

The test involves only a tiny finger prick for a small blood sample and is far less invasivefor the patient.
Healthcare Canada is currently reviewing this product for safety approval, and in the US, the FDA EUA (Emergency Use Authorization) is well underway. AllStar plans to sell rapid tests in other overseas markets and has already received orders from South America, South Africa, and Jamaica. 
COVID-19 Solutions Deployed With Its Partner in Jamaica 
Together with their partner, TPT Medtech, AllStar is successfully onboarding the 'QuikPASS' and 'QuikLAB' systems at Jamaica's two primary international airports: Montego Bay and Kingston. As operations in Jamaica ramp up, they expect to test up to 3,000-5,000 travelers per day, amounting to a potential several million tests annually at these locations.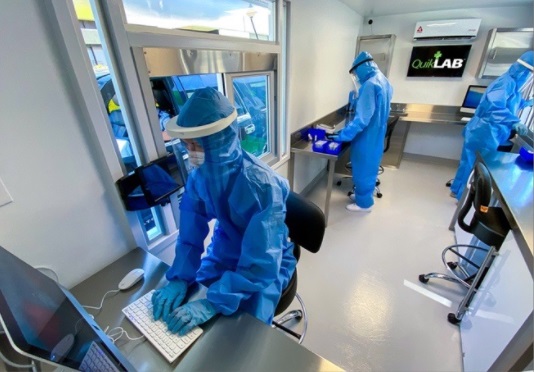 QuikLAB™: The TPT MedTech RapidCOVID-19 Testing, Diagnostics & Prevention Solutions offer the most comprehensive approach to mitigate the risk of spreading COVID-19 with accurate and timely test results. 
SANIQuik™: 15- Second Sanitizing System Protecting the health and well-being of employees and customers is essential to getting your business back to work and back to normal. A critical component of this is to reduce the risk of spreading the COVID-19 virus and to offer the most timely and effective solutions for testing. Implementing a comprehensive diagnostics and prevention plan is the optimal way to achieve this goal. The company's rapid on-site testing and laboratory solutions can quickly mitigate the risk of spreading the COVID-19 virus.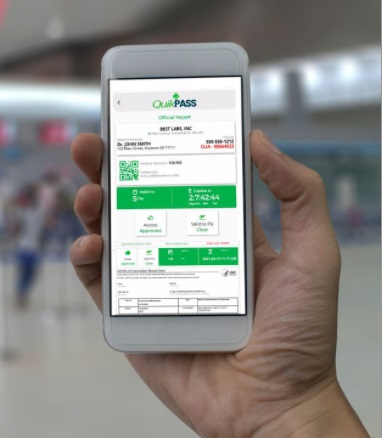 QuikPASS™: a multileveled approach to address the complex safety needs of businesses during these uncertain times. AllStar Health is offering the most comprehensive and affordable solutions, combining on-site and off-site testing and laboratory services to help comapnies protect their most important assets… its employees, and customers. 
BayWest Wellness Center in Jamaica has contracted with TPT MedTech to utilize its QuikPASS and Check & Verify Passport technology systems at the Montego Bay Airport to verify that individuals have been tested to leave the county of Jamaica. BayWest Wellness secured the Covid 19 testing contract with the Montego Bay Airport in February 2021 and executed its technology deal with TPT MedTech in February as well. 
The CDC recently mandated Covid-19 tests for all travelers returning to the US, UK, or Canada from the Caribbean, Mexico, or Latin America. Moreover, all travelers must obtain PCR test results for travel to the UK or Canada, and AllStar's rapid test is poised to fulfill a substantial need in this space. 
As a Distributor for TPT Medtech, AllStar is continuously working in other countries, including South Africa, to introduce the QuikPASS and QuikLAB systems for definitive testing solutions. 
New Leadership in Place To Deliver 
Recently appointed CEO Peter Wanner assumed the leading role after serving as CFO for several years as outgoing Dr. Peter Bagi steps down to dedicate more time to medical research projects. Wanner has an accounting background and has more than 30 years of experience working with start-up companies, public companies, and larger corporations experiencing growth-related demands. He has extensive international experience, working in Mexico, the UK, the US, and Canada.  
Wanner also has deep deal-making and fundraising experience. He has been principally responsible for numerous multi-million-dollar funding deals, including a role in a working group that raised $900 million for a Canadian consortium.  
Peter Wanner is excited for the opportunity to create value for shareholders. He believes emphatically that AllStar is uniquely positioned for growth in multiple healthcare markets, including Covid-19 testing and protection, skincare, nutritional supplements, and other areas. 
He reiterates that AllStar is expecting a dynamic balance of 2021, with an increasing focus on serving underserved vaccine, testing, and virus protection hot-spot communities, particularly in the emerging world. The Company has been gathering data and information related to sourcing supplies for COVID-19 testing and vaccine distribution. It has also engaged consultants to better understand the greatest need for testing kits and vaccines among hot-spot regions. 
AllStar Health Brands Is Well Structured, Focused, and Ready 
AllStar focuses on building assets using an existing revenue-producing base and adding innovative, patented new products to their pipeline focusing on undervalued but high-growth areas. 
The float is exceptionally tight, with only 2.7 million shares issued and outstanding (all restricted apart from 100,000). Still, in the very fluid Covid-19 market, the aim is to keep everyone safe and on a path to rapid revenue generation.  
Every product that AllStar brings to market has unique aspects, and the team is working tirelessly to bring distinctive products to market and provide shareholder value through increased sales and delivering on their well-conceived business model  
Revenues from related operations are anticipated to come from areas outside of North America. The Company plans to sell testing kits to non-government user organizations rather than government agencies. 
AllStar Health Brands Inc. is poised to deliver exceptional shareholder value and will provide much-needed support and care to underdeveloped markets in an environment where humanity depends on safe, effective, and affordable solutions against the pandemic. 
SOURCES: 
https://www.allstarhealthbrands.com/wp-content/uploads/2021/01/TPT-Med-Tech-Deck-111520.pdf 
https://www.smallcapvoice.com/8-20-20-smallcapvoice-interview-allstar-health-brands-alst/ 
https://www.newsfilecorp.com/company/7472/Allstar-Health-Brands-Inc 
https://www.crunchbase.com/organization/allstar-health-brands-inc 
https://finance.yahoo.com/news/allstar-health-names-peter-wanner-143600480.html 
https://www.allstarhealthbrands.com/our-story/ 
https://www.globenewswire.com/en/news-release/2020/08/20/2081476/0/en/Allstar-Health- 
Brands-Inc-CEO-Discusses-Recent-News-and-Covid-19-Testing-Efforts-in-a-New-Audio-Interview-with-SmallCapVoice-com.html
https://www.smallcapvoice.com/8-20-20-smallcapvoice-interview-allstar-health-brands-alst/ 
https://www.newsfilecorp.com/release/74081/AllStar-Health-Brands-Inc.-ALST-Announces-Corporate-Update-and-Key-Activities-for-2021 
https://www.newsfilecorp.com/release/72663/AllStar-Health-Brands-Inc.-ALST-Together-with-Partner-TPT-Global-Tech-TPTW-Announces-First-Order-for-Jamaica-for-COVID19-Testing-and-Affiliated-Software 
YouTube Links: 
https://www.youtube.com/watch?v=2ksS8SMhegw 
https://www.youtube.com/watch?v=bqjexl6ek0I 
For consideration of being featured on WallstreetPR, contact: Editor@Wallstreetpr.com
Please make sure to read and completely understand our disclaimer at https://www.wallstreetpr.com/disclaimer. FOR EDUCATIONAL AND INFORMATION PURPOSES ONLY; NOT INVESTMENT ADVICE. Any content posted on our website is for educational and informational purposes only and should NOT be construed as a securities-related offer or solicitation, or be relied upon as personalized investment advice. WallStreetPR strongly recommends you consult a licensed or registered professional before making any investment decision. Neither WallStreetPR.com nor any of its owners or employees is registered as a securities broker-dealer, broker, investment advisor (IA), or IA representative with the U.S. Securities and Exchange Commission, any state securities regulatory authority, or any self-regulatory organization. WallStreetPR often gets compensated for advertisement services that are disclosed on our disclaimer located at WallStreetPR.com/Disclaimer.