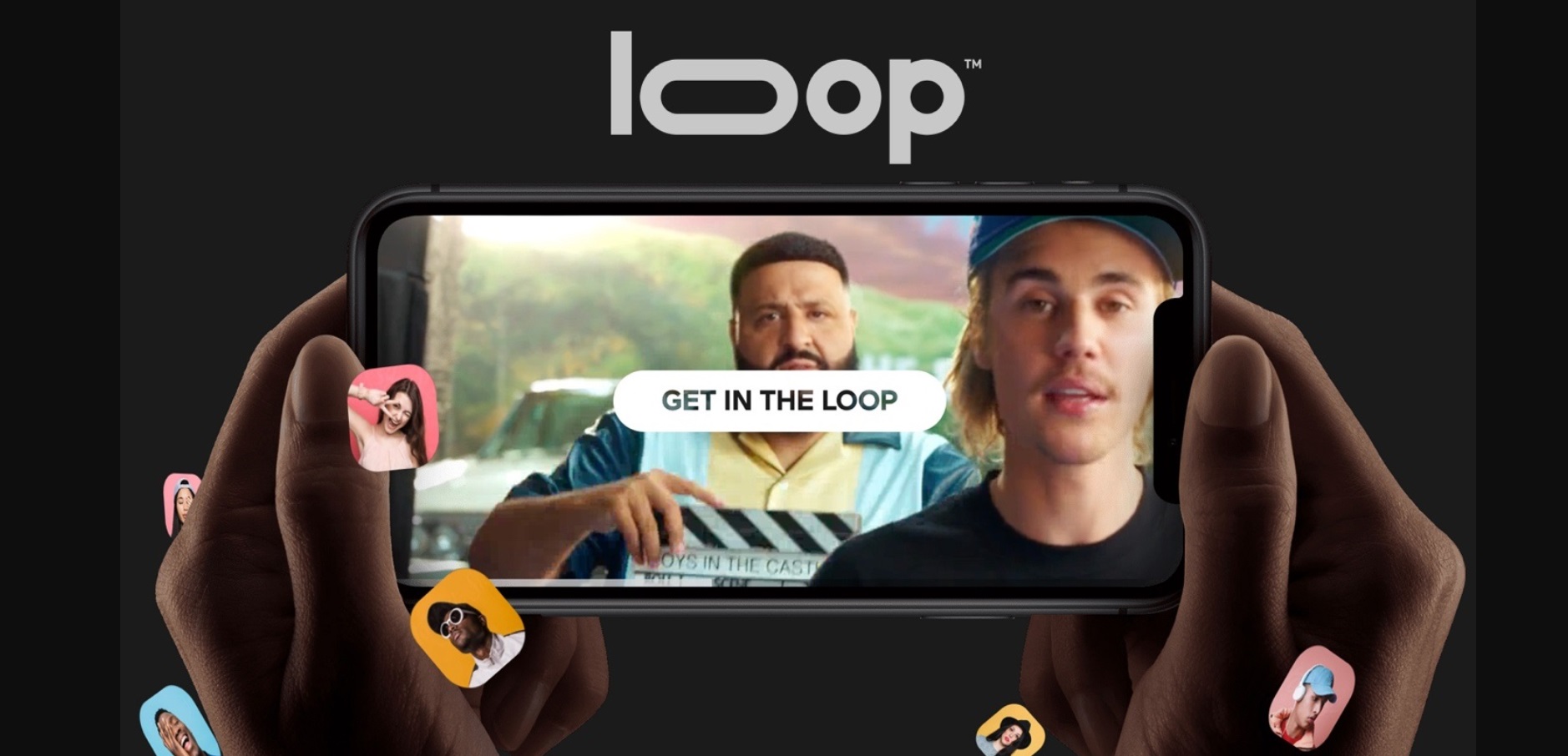 With one of the world's largest music video libraries, Loop Media is the only company in the US licensed to stream music videos directly to consumers and out-of-home (OOH) venues 24/7
Music Video Streamer Loop Media Inc. (OTC: LPTV) is "MTV" for the Mobile Generation. This is a winning formula for success that its management knows all too well from its experience at Disney, EA Sports, FOX, MGM and more.
Since 2016 Loop Media Inc. (OTC PINK: LPTV) out of Glendale California has been upending the market with an evolution in free, ad-supported TV streaming applications (1). The Loop App can interact with smart phones and devices, Smart TV's or a venue's TV through a streaming device. Offering a downloadable media app, Loop Media also provides non-music channels covering a fast-growing list of exciting short-form content, including sports and entertainment (2), movie trailers, viral videos, travel, and lifestyle.
With six music video channels on the free Roku Channel in Canada (3), consumers are already enjoying Loop Hottest, Loop Country, Loop Party, Loop Hip Hop, Loop 80s, and Loop 90s.
Millions of consumers love Loop's growing library of over 500,000 music videos; film, game, TV trailers; viral videos; sports clips; and lifestyle videos. This hassle-free entertainment stream is wildly popular with no monthly upfront fees, premium, uninterrupted content, easy plug and play, and fully licensed, for businesses too. The beauty of interactive sharing and customizability is a fresh take on a service, and consumers love it.
Check out some of the content available to the stream on LoopTV in this video teaser.
More Than Just a Consumer Video Streamer – Loop Also Does Business
Loop OOH customers are everywhere – with millions of consumers in Canada, the US and Latin America via mobile apps for iOS, Android, and Huawei as well as connected/smart TVs.
And that's not limited to individual consumers… The company is brilliantly positioned to capitalize on the massive OOH business market.
Business owners such as retailers, entertainment and hospitality, bars, restaurants and even gyms and spas offer considerable opportunities for the vision of Loop Media to expand, strengthen, and diversify its programming to meet the needs of a burgeoning audience. To this end, they have recently announced the inclusion of three new channels (4) via the Loop Player:
▪Bloomberg Quicktake: live shows, breaking news, and trending documentaries.
▪SPKR: an always on audio network that simplifies listeningby offering the best content – organized, curated and delivered to listeners with live audio feeds. Think of it as the audio version of Loop video.
▪The Wiggles Channel: Now, the kids can join in the fun with one of the world's most recognized and successful children's franchises, and an ultra-popular Australian children's TV show
Currently, Loop has thousands of on-premises screens throughout the US and Canada, enabling retail stores, bars and restaurants, airports, and everything from doctors and dentist offices to college campuses to stream from one of the world's largest and latest music video libraries. Customers enjoy the engaging music service supported by a current and deep catalog of videos.
Lead by a Visionary Media Team from The Top Down
Co-founder and CEO, Jon Niermann brings 15 Years as President/Managing Director of Walt Disney International Asia and 7 years with EA Asia to the table (5).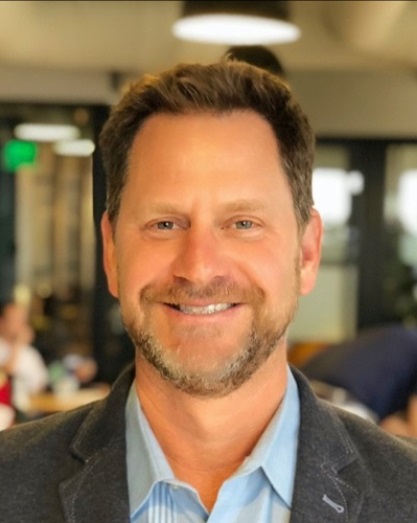 During his time with EA, his team created the company's first mobile games business as well as their first online gaming platform with FIFA Online in Korea. They had record-breaking numbers of simultaneous users across multiple countries, enriching his cultural and business understanding of the Asia Pacific region.
After leading two of the largest corporate entities in Asia, Niermann left the corporate world to become founder of FarWest Entertainment. With FarWest, he connected the region with the rest of the world via pan-Asian original productions such as Asia Uncut on Fox's Star World network (reaching 53 countries and 250 million homes).
After his first year, he hosted the region's only late-night English talk show and won the Asian Television Award for Best Entertainment Host. The show featured interviews with top Asian and Western celebrities, including Jackie Chan, Edward Norton, Donnie Yen, Maggie Q, Aaron Eckhart and many more.
Jon Niermann is an experienced media-tech executive with diverse global business, managerial, content production, entrepreneurial, marketing, sales, and the right man for this job.
Niermann believes that YouTube has almost become an institution. In fact, 40% of the top YouTube videos overall are music videos – and 23 of the top 25 views of all time – are music videos.
Jon Niermann, CEO, Loop Media Inc.
Learn more about Loop Media Inc. in  this interview with Jon Niermann, CEO of the company on the TV of Tomorrow show
The hottest channels on the planet, now streaming free 24/7
Loop is exceedingly well-placed for strategic opportunities, partnerships, and growth, as none of the major streaming or tech companies has any offerings in the OOH streaming space. This presents an extraordinary opportunity for an attacker in the video streaming space (6).
Loop Media can scale quickly and grow to a mass user base with a tremendous value compared to other successful apps and video streaming platforms.
Building Momentum Through Acquisitions and Major Deals
Between May 2018 and May 2021, Loop Media has managed to acquire major properties (7):
▪ScreenPlay: The most extensive music video, film, and game trailer library
▪Spkr: The first audio platform centered on short-form content
▪Eon Media Group: Home to Asia Pop 40. In over 100 cities across the Asia-Pacific region from Dubai to New Zealand and across China
At the same time, the company has struck deals with the multiple leading providers and platforms in streaming video including:
▪Huawei: with the launch of its mobile music video app in Latin America, in partnership with Huawei, one of Latin America's leading mobile providers
▪Roku: with the launch of six music video channels on The Roku platform in Canada
▪FITE: offering a major content partnership with the premier digital network for global sports and entertainment
▪Doing Things Media: through a channel partnership to launch Doing Things Media channels –some of the most popular brands on Instagram
▪Smart TV: expansion of distribution partnerships to now include Smart TV apps for Amazon Fire TV, Roku, LG, and VIZIO, along with Android TV-based platforms AT&T TV, Hisense, JVC, Philips, Sharp, Sony, and TCL
▪Ultimate Gamer: in a partnership the world's first and only multi-genre esports proving ground
Loop is platform-agnostic and plans to support Indie and upcoming artists. They have identified a lucrative, underserved market in the OOH streaming sector and launched with the acquisition of the proven, long-standing, and profitable company ScreenPlay. The app is available through the major app stores, and business content is available exclusively via the Loop streaming video player for free.–

Loop is the only free music video streaming alternative to YouTube and is gaining massive momentum, signing up major partners such as Huawei, EON Media, Roku, and many others to provide a fast-growing platform with a real place in the streaming space.
–
Loop Media is a unique company spanning the desirable sectors of media tech, content, streaming and SaaS and creates revenue from sponsorships, integrated marketing, advertising, and branded content from Free-Ad-Supported-Television (FAST) and subscriptions.
Just like video streaming predecessors Netflix, Disney+, and Hulu, it appears that investors have been slow to understand the true potential of LoopTV. All the more reason to put Loop Media Inc. (OTC:LPTV) at the top of your list and re-think the potential of the next video genre to disrupt the video streaming space.
Top 10 Reasons Why Loop Media Inc. is in an Ideal Position to Disrupt the Market and Become a Video Streaming Blockbuster
1. Loop Media is the only company in the U.S. licensed to stream music videos directly to consumers and out-of-home (OOH) venues
2. Consumers have shown through adoption that they are ready for an alternative to the current streaming platforms
3. Loop Media's industry leadership is highly experienced emerging from years at major studios (Fox, EA Sports, Disney, MGM etc.) and streaming platforms
4. Loop Media has made a quick start of successful acquisitions that give it a huge market advantage
5. The company has a proven capacity to scale quickly and can add multiple channels and new venues with major cap costs
6. Loop already has broad reach across audiences with a generous variety of channels – including top music videos and non-music video content
7. Customizable content taps consumers and adds business streaming
8. Loop's totally mobile platform appeals to younger consumers who now select mobile devices as their first screen of choice overall
9. LoopTV reaches a global audience, regardless of age-demographic
10. Loop Media owns a host of branded music and entertainment channels featuring one of the world's largest music video libraries –and growing fast
SOURCES:
YouTube Links:  
1.https://www.youtube.com/watch?v=g0ZfErJ3nwU
2.https://newsroom.loop.tv/114961-jon-on-the-tv-of-tomorrow-show
Latest News
Disclaimer: WallStreetPR.com is a commercial advertisement and is for general information purposes only. We are engaged in the business of marketing and advertising companies for monetary compensation unless otherwise stated below. The paying party may own shares and may liquidate them during the promotion. This profile was provided to us by EDM Media LLC and its associates (edm.media) and we have not verified any of its contents to be true. We have been compensated 500$ to display this profile on our website from August 15th to September 15th 2021by EDM Media LLC. WallStreetPR and its employees are not a registered investment adviser, broker-dealer or a member of any association for other research providers in any jurisdiction whatsoever and we are not qualified to give financial advice. WallStreetPR.com will never accept free or restricted trading shares in any companies mentioned at WallStreetpr.com and or any of our social networking and email advertising platforms. This profile is not a source of unbiased information. Never invest in any stock featured on our website unless you can afford to lose your entire investment. This disclaimer is to be read and fully understood before using our site or joining our email list. Release of Liability: Through the use of this website advertisement viewing or using you agree to hold Wall Street PR and its employees and its operators harmless and to completely release them from any or all liability due to any and all loss (monetary or otherwise), damages (monetary or otherwise), or injury (monetary or otherwise) that you may incur.