This year's The Atlantic Festival was another tremendous success, drawing a large and diverse crowd to the Wharf in Washington D.C. with a stellar cast of experts, specialists, cultural leaders, and difference-makers in emerging industries and pursuits.
Key presenters and invited guests included the likes of Treasury Secretary Janet Yellen, infectious disease expert Anthony Fauci, White House Chief of Staff Ronald Klain, White House National Climate Adviser Ali Zaidi, and Senator Christopher Murphy.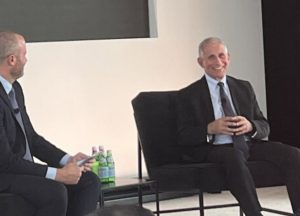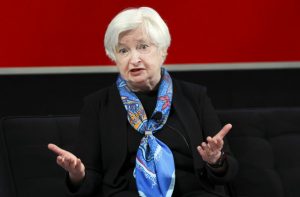 The event also featured top-billed Atlantic writers and editors, including Tim Alberta, Anne Applebaum, and David Frum, as well as staff writer and best-selling author, George Packer.
The event featured today's most important and provocative political, cultural, business, tech, and climate leaders gathered in Washington, D.C.'s reimagined waterfront neighborhood.
Over three days of main-stage conversations and interviews, forums, intimate breakout sessions, book talks, happy hours, and special evening programming, The Atlantic's journalists hosted a lively exchange of complex ideas focused on Sustainable Future, the New Journey of Retirement, Health Equity, Geopolitics, Misinformation and the Future of Democracy, Neuroscience, The Future of Work, Criminal-Justice Reform, and the War in Ukraine.
One hot topic at the event was on Misinformation and the Future of Democracy. With swirling questions surrounding the January 6th event and America's role in the geopolitical order, this could not have come at a better time.
Attendees heard from Dolores Albarracin, Alexandra Heyman Nash Penn Integrates Knowledge University Professor, University of Pennsylvania, Barton Gellman, staff writer at The Atlantic, and Jay Van Bavel, Associate Professor of Psychology and Neural Science, New York University, as well as other notable trend-setters in the space.
Another interesting focus topic for the event, and a newcomer, was Neurodiversity, which brings cognitive diversity into the Diversity, Equity, and Inclusion conversation. Neurodiversity is a strength-based perspective that frames conditions such as AD(H)D, Autism, and Dyslexia as part of the normal spectrum of human cognitive variation.
The event featured top experts and thought-leaders in Neurodiversity, including Dr. Maureen Dunne, CEO and Founder of Autism Community Ventures and well-known neurodiversity expert, Stephen DeStefani, SVP at Wells Fargo, and John Donvan, best-selling author of In a Different Key: The Story of Autism and moderator at AtlanticLIVE.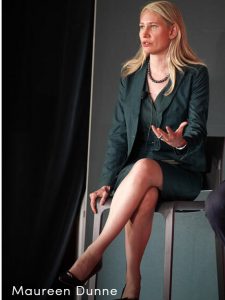 The event also featured in-depth attention paid to "The Future of Work", which deals with how we will respond to mounting technological change catalysts reshaping the labor landscape in the years ahead.
Attendees heard from notables such as Lisa Boyars, Senior Vice President, Marketing, The Atlantic, Dee C. Marshall, CEO, Diverse & Engaged, and Kelly Monahan, Director, Future of Work, Meta. Dr. Maureen Dunne was also a participant in events related to this topic.
For consideration of being featured on WallstreetPR, contact: Editor@Wallstreetpr.com
Please make sure to read and completely understand our disclaimer at https://www.wallstreetpr.com/disclaimer. FOR EDUCATIONAL AND INFORMATION PURPOSES ONLY; NOT INVESTMENT ADVICE. Any content posted on our website is for educational and informational purposes only and should NOT be construed as a securities-related offer or solicitation, or be relied upon as personalized investment advice. WallStreetPR strongly recommends you consult a licensed or registered professional before making any investment decision. Neither WallStreetPR.com nor any of its owners or employees is registered as a securities broker-dealer, broker, investment advisor (IA), or IA representative with the U.S. Securities and Exchange Commission, any state securities regulatory authority, or any self-regulatory organization. WallStreetPR often gets compensated for advertisement services that are disclosed on our disclaimer located at WallStreetPR.com/Disclaimer.