Without pretending to know what goes on in the mind of Vitalik Buterin the Co-founder of Etherium who at age 25 is doing a replay of what Thomas Edison did at Menlo Park in 1876.
Edison was disrupting electric power generation at 29 just as Buterin is disrupting the way we keep track of our stuff in a digital age. Just as Edison allowed nearly every household to turn on a light, Buterin sheds light on the archaic way the world accounts for everything from stock clearing mechanics to the title of your car.
The simplicity of the distributed ledger tools that ground Bitcoin and Ethereum will be as important as the lightbulb as it spreads across the masses. If you don't believe me go search Elon Musk and Vitalik, many of the changes will ride on the Ethereum public blockchain platform and backbone which Buterin described in a Whitepaper in 2013 birthing the Ethereum blockchain.
Today Ethereum is valued at $17B in morning coin trade, and it is but a spec in the sky of the disruption to come – Vitalik did not invent disruption – he was merely smart enough to get on the front end of the wave.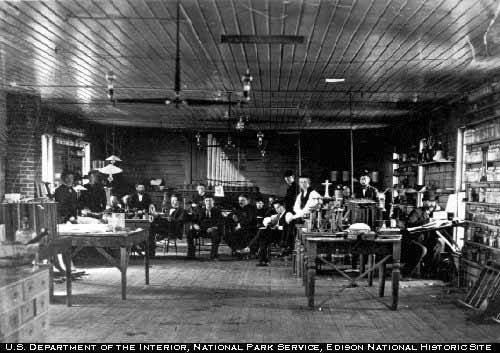 In a recent article in CCN the investment community is taking it's first steps out of draconia in terms of T+3, which in laymens terms means, it takes 3 days to get your money in a world of banking zero latency. From CCN below.
" In an interview with CNBC, the LSE chief executive Nikhil Rathi said he was inspired by early blockchain initiatives at other stock exchanges, and sees the benefit of distributed ledger technology"
"You can certainly see distributed ledger technology having an application in the issuance process… I can see that technology being used in settlement too."
LSE, the world's sixth-largest stock exchange, has been surprisingly open to blockchain technology. Earlier in 2019, the exchange led a $20 million investment round in blockchain startup Nivaura.
It's yet another sign that established financial institutions are warming to disruptive blockchain technology. A new future of trading is emerging. As crypto fund founder Anthony Pompliano claimed, "every stock, bond, currency and commodity will be tokenized ".
The issue that will arise for blockchain will be the scability and security concerns that all public blockchain developers face as they design products and write code, they all face the same issue, the Ethereum platform eventually will have an issue which would require so many rewrites or changes that they cannot accept this as an outcome for their work.
So like most developers they set out to write clean code, you see this every day in new investment dollars from Silicon Valley, and in new coin issues, but the problems in current coins keep surfacing (think hard fork) in the major digital currencies.
Like Edison, or the Wright Brothers, they knew it was more important to fly the plane or turn on the light bulb, and some planes would crash and some customers would get zapped with a bolt of electricity, but Buterin did the right thing, and got it in the mix knowing it was flawed, it doesnt matter yet, but it will.
Buterin will be a hero in the same way Edison, Westinghouse, Wright and other in the infancy of power generation and flight. But you will remember names like Musk, Kalanick and Buterin in the same way as the public blockchain helps you keep track of your stuff and the driverless Tesla rideshare picks you up somewhere in Menlo Park.
Disclosure: The views and opinions expressed in this article are those of the authors, and do not represent the views of WallStreetPR.com. Readers should not consider statements made by the author as formal recommendations and should consult their financial advisor before making any investment decisions.  WallStreetPR.com has not been compensated for publishing this post.
For consideration of being featured on WallstreetPR, contact: Editor@Wallstreetpr.com
Please make sure to read and completely understand our disclaimer at https://www.wallstreetpr.com/disclaimer. FOR EDUCATIONAL AND INFORMATION PURPOSES ONLY; NOT INVESTMENT ADVICE. Any content posted on our website is for educational and informational purposes only and should NOT be construed as a securities-related offer or solicitation, or be relied upon as personalized investment advice. WallStreetPR strongly recommends you consult a licensed or registered professional before making any investment decision. Neither WallStreetPR.com nor any of its owners or employees is registered as a securities broker-dealer, broker, investment advisor (IA), or IA representative with the U.S. Securities and Exchange Commission, any state securities regulatory authority, or any self-regulatory organization. WallStreetPR often gets compensated for advertisement services that are disclosed on our disclaimer located at WallStreetPR.com/Disclaimer.