We all witnessed Eastman Kodak Co (NYSE:KODK) shares more than double on blockchain news and looks like its breathing a new life.
Could CVS be next?
A new domain registration has popped up in the name of cvshealthblockchain.com. Interestingly, this domain is registered with the same address as CVS Pharmacy, Inc with the following details:
Admin Street: One CVS Drive,
Admin City: Woonsocket
Admin State/Province: RI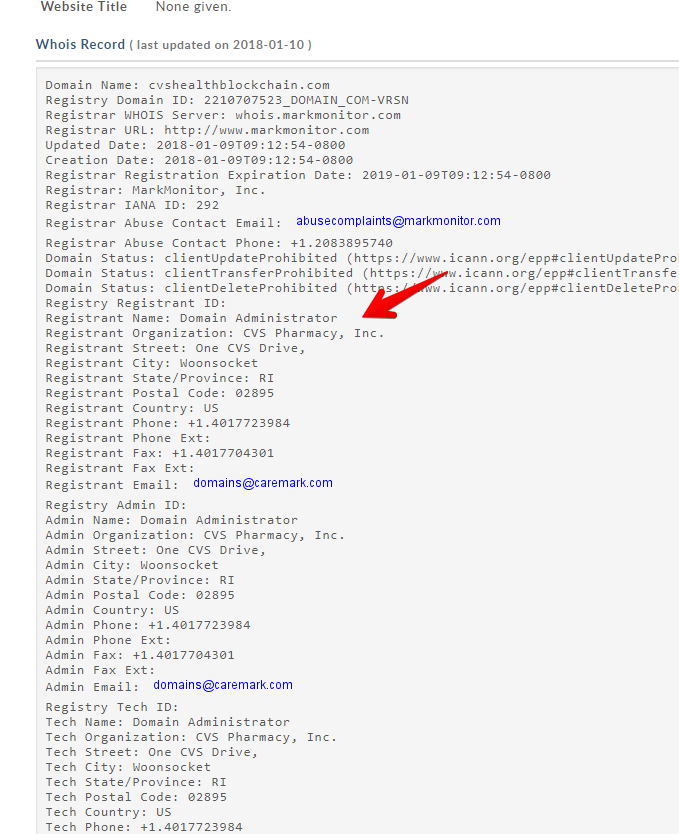 Source: http://whois.domaintools.com/cvshealthblockchain.com. It would be interesting to see if CVS makes an announcement in the coming days.